White Lotus Organic Cotton & Wool Dreamton Mattress
$1,853.00 – $4,755.00
The Dreamton is a just-firm-enough organic cotton and wool mattress that's naturally hypoallergenic and non-toxic.
Why it's Good Stuff
Meet the mattress built for your body's health, with the finest natural fibers planet Earth has to offer.
The Dreamton is a just-firm-enough organic cotton and wool mattress that's naturally hypoallergenic and non-toxic, and made from materials that you can feel good about.
It comes in all standard and custom sizes.  They offer an organic and hypoallergenic alternative in every size.
Does this sound like you?
✅ You enjoy sleeping on your side or back.
✅ You often have a partner or pet sleeping alongside you.
✅ You sometimes wake up with stiffness or back pain, and have found that a firmer mattress helps keep the pain away…
✅ However, you still like a little soft, cozy fluff for extra comfort.
Did you just nod your head 4 times?

If you did…

The Organic Cotton & Wool Dreamton Mattress is your new best friend!
GOTS-Certified Organic Cotton 
Where cotton goes to get its degree, GOTS-certified organic cotton is held to the highest standards for health and sustainability. The core of their Dreamton Mattresses are made of endless fluffy layers of 100% pesticide-free organic cotton raised sustainably, from their farms to your bed.
Pesticide and insecticide free
100% natural and biodegradable
Safe for sensitive skin
Firm, yet soft
Consumes 91% less water to grow than regular cotton
Protects farmers from pesticide exposure
GOTS-Certified Wool from Happy Sheep
At White Lotus Home, they hold their shepherds to the highest standards of quality and ethics. Their sheep are raised on rotating pastures to prevent erosion and overgrazing, and their beautiful wool is never treated with chemicals or flame retardants.  Wrapped in the finest wool they source, the Dreamton mattresses are naturally antimicrobial and dust mite resistant, and require no flame retardant chemical treatments to be safe. Wool is comfortable in the summer and winter, thanks to its natural insulative properties.
Sleeping on the Cotton and Wool Dreamton Mattress
The Dreamton is a mattress without springs, and as such won't transfer motion between sleepers. We recommend putting it on a box spring set or platform bed, or even using it as a floor bed. A slatted bed frame is recommended for air circulation and the slats should be at least no more than 2″ – 2.5″ apart from each other.  When the slats are more than 2.5″ apart, that may affect the longevity and comfort of your mattress. Soft and plush, and yet firm and supportive, the Dreamton is a mattress unlike any you've ever slept on, and is the all natural sustainable mattress of your dreams.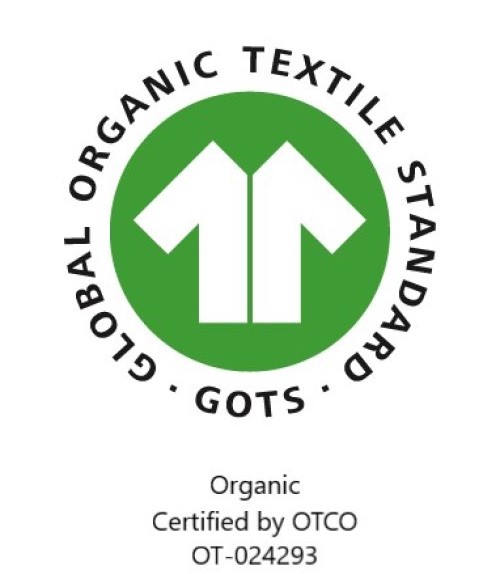 Standard Mattress Sizes & Weights
Lower weights generally reflect a Latex Core or Evergreen Foam Core mattresses, while higher weights are more typical of a Boulder Style (extra firm) mattress. As all White Lotus Home products are unique, all dimensions and weights are approximate. A variation of up to 1″ in all directions is appropriate.
| | | | | |
| --- | --- | --- | --- | --- |
| Mattress Style | |  Dimensions  | | Weight |
| Twin 6″ Mattress |   ∙ | 39 x 75 x 6″ |   ∙ | 70 – 80 lbs. |
| Twin 7″ Mattress |   ∙ | 39 x 75 x 7″ |   ∙ | 75 – 85 lbs. |
| Twin 8″ Mattress |   ∙ | 39 x 75 x 8″ |   ∙ | 75 – 90 lbs. |
| XL Twin 6″ Mattress |   ∙ | 39 x 80 x 6″ |   ∙ | 75 – 85 lbs. |
| XL Twin 7″ Mattress |   ∙ | 39 x 80 x 7″ |   ∙ | 75 – 85 lbs. |
| XL Twin 8″ Mattress |   ∙ | 39 x 80 x 8″ |   ∙ | 85 – 95 lbs |
| Double/Full 6″ Mattress |   ∙ | 54 x 75 x 6″ |   ∙ | 85 – 95 lbs. |
| Double/Full 7″ Mattress |   ∙ | 54 x 75 x 7″ |   ∙ | 90 – 100 lbs. |
| Double/Full 8″ Mattress |   ∙ | 54 x 75 x 8″ |   ∙ | 95 – 115 lbs. |
| Queen 6″ Mattress |   ∙ | 60 x 80 x 6″ |   ∙ | 105 – 120 lbs. |
| Queen 7″ Mattress |   ∙ | 60 x 80 x 7″ |   ∙ | 110 – 130 lbs. |
| Queen 8″ Mattress |   ∙ | 60 x 80 x 8″ |   ∙ | 120 – 135 lbs. |
| King 6″ Mattress |   ∙ | 76 x 80 x 6″ |   ∙ | 145 – 165 lbs. |
| King 7″ Mattress |   ∙ | 76 x 80 x 7″ |   ∙ | 155 – 175 lbs. |
| King 8″ Mattress |   ∙ | 76 x 80 x 8″ |   ∙ | 160 – 180 lbs. |
| Cali-King 6″ Mattress |   ∙ | 84 x 72 x 6″ |   ∙ | 145 – 165 lbs. |
| Toddler Mattress |   ∙ | 28 x 54 x 3.5″ |   ∙ | 20 – 30 lbs. |
Additional Information
| | |
| --- | --- |
| Brand | |
| Size | Cali King 6" Mattress 72x84x6, Double 6" Mattress 54x75x6, Double 7" Mattress 54x75x7, Double 8" Mattress 54x75x8, King 6" Mattress 76x80x6, King 7" Mattress 76x80x7, King 8" Mattress 76x80x8, Queen 6" Mattress 60x80x6, Queen 7" Mattress 60x80x7, Queen 8" Mattress 60x80x8, Twin 6" Mattress 39x75x6, Twin 7" Mattress 39x75x7, Twin 8" Mattress 39x75x8, XL Twin 6" Mattress 39x80x6, XL Twin 7" Mattress 39x80x7, XL Twin 8" Mattress 39x80x8 |